RATES AND VAT
Prices quoted are per apartment, per night (daily rates for stay of 6 nights or less) per week (weekly rates for stay of 7 nights or more), in British Pounds Sterling. All rates are inclusive of VAT at 20%. After twenty eight consecutive nights 4% VAT charge will apply. Rates vary during our seasons.

RESERVATIONS
To guarantee a reservation credit card details are required and the following deposit policy applies: All deposits are due 4 - 6 weeks prior to the arrival date (4 weeks - for low & mid season, 6 weeks for high season). On arrival a credit card imprint or cash (sterling) will be taken as security.

CANCELLATIONS
If notice of cancellation (amendment) is received in writing 14 days (low & mid season) or 42 days (high season) prior to arrival a full refund is given*. However, where less than 14 days (42 days for high season) notice is given, no refund will be made, unless the accommodation can be re-let. *Refunds are subject to a 5% handling fee.

CHECK - IN (OUT) TIMES for year 2014
Check-in: from 03:00 PM Check-out: by 11:00 AM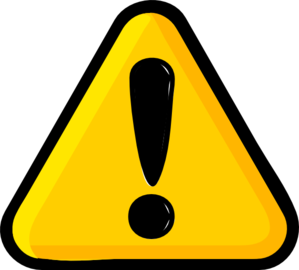 Beaufort House will be carrying out redecoration works on two apartments located on lower ground floor from 20th January until 28th February 2014. The works will only take place Monday to Friday between 9.30am to 5.30pm and there may be some noise disruptions during this period. We do apologise in advance for any inconvenience this may cause.

To find out more about our terms & conditions and property details, please click on the booking conditions link in right corner.
Rates: 2014
Low Season: 7th Jan 2014- 29st May 2014
8th Sept 2014 - 21st Dec 2014
Mid Season: 7th July 2014 - 3rd Aug 2014
22nd Dec 2014 - 7th Jan 2015
High Season: 30th May 2014 - 6th July 2014
4th Aug 2014 - 7th Sept 2014
Low Season
Mid Season
High Season
Bedrooms
Style
Daily rate
Weekly rate
Daily rate
Weekly rate
Daily rate
Weekly rate
1
Standard
£312
£2,058
£354
£2,352
£402
£2,730
Superior
£360
£2,394
£402
£2,688
£444
£2,982
Executive
£408
£2,730
£462
£3,066
£528
£3,528
2
Standard
£552
£3,696
£618
£4,158
£684
£4,662
Superior
£612
£4,116
£708
£4,788
£804
£5,460
3
Standard
£667
£4,578
£768
£5,166
£864
£5,922
Superior
£728
£4,998
£822
£5,544
£924
£6,258
Executive
£828
£5,628
£924
£6,300
£1,032
£7,014
4
Superior
£966
£6,594
£1,086
£7,392
£1,200
£8,274